(910) 758-2023
Facility Type

Residential Substance Abuse Facility

Disorders & Addictions Treated

Mental Health Disorders
Mood Disorders
Substance Abuse & Addictions

Levels of Care

Intensive Outpatient Program (IOP)
Detoxification
Inpatient
Partial Hospitalization Program (PHP)

Services Provided

Experiential Therapies
Family Therapy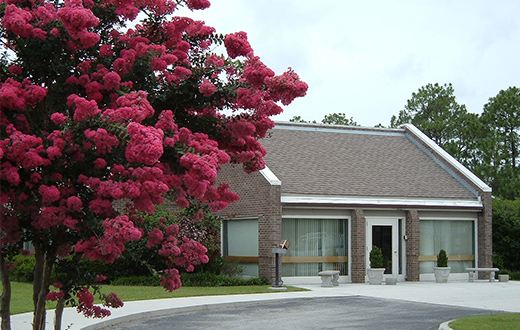 About Wilmington Treatment Center
About Wilmington Treatment Center
Founded in 1984, Wilmington Treatment Center is North Carolina's premier provider of residential and outpatient treatment for adults age 18 and older of all genders who are struggling with substance use disorders and co-occurring mental health concerns. Also featuring dual diagnosis and detoxification, Wilmington Treatment Center helps patients who are battling an addiction to alcohol, opioids, and many other substances. Our treatment experience emphasizes the 12-Step and Positive Peer Culture recovery models. We also incorporate other evidence-based therapies, including medication-assisted treatment, cognitive behavioral therapy (CBT), motivational interviewing, brain entrainment, and SMART Recovery.
What Makes Wilmington Treatment Center Different?
With a beautiful coastal setting and a state-of-the-art facility, Wilmington Treatment Center is an ideal atmosphere in which to step away and rediscover the path to better health and well-being. We offer a specialty track for retired, veteran, and active-duty military members as well as community first responders that focuses on treatment for posttraumatic stress disorder and other forms of trauma. Family is an important part of our culture, and we feature a two-day family seminar every weekend that introduces the concept of family healing in recovery. Patients can also benefit from our recreation therapy program, which provides the chance to explore alternative leisure/recreational activities and hobbies.