(412) 203-4057
Facility Type

Ages Treated

Children (Ages 5-12)
Adolescents & Teenagers (Ages 13-17)

Disorders & Addictions Treated

Behavioral Disorders
Developmental Disorders
Mental Health Disorders
Mood Disorders

Levels of Care

Services Provided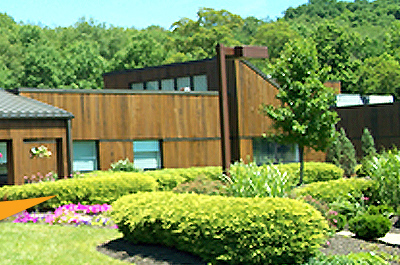 About Southwood Psychiatric Hospital
Southwood offers three distinct levels of care for children and adolescents throughout the tri-state area. Southwood's acute psychiatric unit is co-ed for children ages 4-18. The intake and assessment departments are available 24 hours a day, and the hospital accepts almost all insurances and the uninsured.
Our residential services offer two unique programs. The first is a dual diagnosis program that consists of mental illness and a developmental disorder, autism spectrum disorder and/or an intellectual disability. Residents are grouped by age, cognitive ability, and functioning level into separate living areas. Southwood's SMB program serves males ages 12-18 with sexually maladaptive behavioral issues. This program provides a high level of structure and supervision while offering intensive sex offender-specific treatment based on the cognitive behavioral therapy (CBT) model of relapse prevention.
Lastly, Southwood Family-Based Mental Health Services is designed to prevent hospitalization or out-of-home placement of a child or adolescent with emotional disturbances. The teams provide intensive therapeutic interventions and support services, operate from an underlying commitment of whatever it takes, and are available 24 hours a day, seven days a week. These services are available in Beaver, Washington, Greene, and Fayette counties.