(615) 913-8493
Facility Type

Residential Substance Abuse Facility

Ages Treated

Adolescents & Teenagers (Ages 13-17)

Disorders & Addictions Treated

Mental Health Disorders
Substance Abuse & Addictions

Levels of Care

Detoxification
Partial Hospitalization Program (PHP)

Services Provided

Experiential Therapies
Family Therapy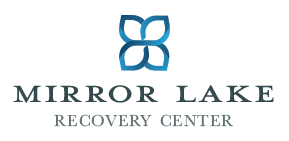 About Mirror Lake Recovery Center
About Mirror Lake Recovery Center
Just a 30-minute drive from Nashville in Burns, Tennessee, Mirror Lake Recovery Center is middle Tennessee's premier addiction treatment center. Offering outpatient, medical detox, and residential services to adults age 18 and older of all genders, our facility delivers personalized, evidence-based care that promotes the physical, mental, emotional, and spiritual transformation of each life we touch. By incorporating dialectical behavior therapy (DBT), cognitive behavioral therapy (CBT), the 12-Step model of recovery, and motivational interviewing, our team of multidisciplinary experts helps individuals who are struggling with addictions to alcohol, opioids, and other drugs, along with co-occurring mental health concerns, rediscover the best version of themselves.
What Makes Mirror Lake Recovery Center Different?
At Mirror Lake Recovery Center, we treat everyone on our scenic, 75-acre campus as an individual, formulating personalized treatment plans that take into account each patient's unique strengths and goals. We offer a specialty treatment track, our ReNew program, which combines Christian beliefs with evidence-based solutions. Our programming focuses on individual, family, group, and experiential therapies, and we provide specialized trauma treatment to those who need it. Groups include anger management support, and our experiential options consist of yoga, acupuncture detoxification, equine therapy, and art therapy.