(501) 222-1623
Facility Type

Residential Dual Diagnosis Facility

Ages Treated

Children (Ages 5-12)
Adolescents & Teenagers (Ages 13-17)

Disorders & Addictions Treated

Behavioral Disorders
Developmental Disorders
Mental Health Disorders

Levels of Care

Therapeutic Day Treatment/School (TDT/TDS)

Services Provided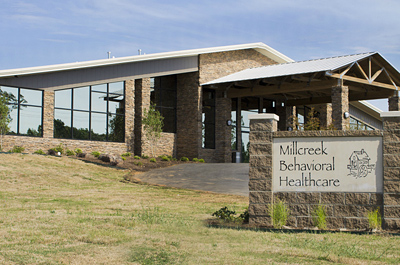 About Millcreek Behavioral Health
Intermediate Care Facility
The intermediate care facility for individuals with developmental disabilities (ICF/IDD) is a long-term program that provides specialized training and developmental programming to children, adolescents, and young adults (ages 6-21) who have intellectual and developmental disabilities. IDD may experience functional deficits in learning, self-care, communication, self-direction, socialization, mobility, and the capacity for independent living. The youths in this program live in community-based group homes, which provide a typical living environment and enhance their opportunities for success.
Psychiatric Residential Treatment Facility
The psychiatric residential treatment facility (PRTF) consists of 10 cottages, located on two campuses, where each child and adolescent has the opportunity to address key issues with the care and support required to promote success. Most individuals are referred following outpatient treatment or stabilization in an acute care setting. The PRTF functions under a medical model, takes a multidisciplinary team approach to treatment, and works to reunite children with their families. The treatment experience includes individual, family, and group therapies, a structured milieu, and special activity-based therapies. We also provide therapeutic school services. Specialized consultation services with outside professionals are also available to meet medical, neurological, psychological, dental, pharmacological, and other treatment needs.