(707) 284-0361
Facility Type

Residential Substance Abuse Facility

Disorders & Addictions Treated

Mental Health Disorders
Mood Disorders
Substance Abuse & Addictions

Levels of Care

Intensive Outpatient Program (IOP)
Detoxification
Partial Hospitalization Program (PHP)

Services Provided

Experiential Therapies
Family Therapy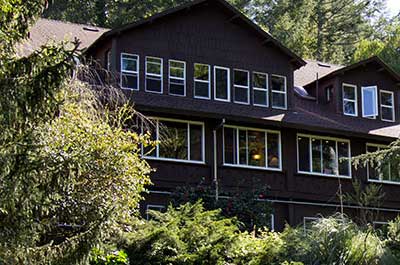 About Azure Acres Recovery Center
About Azure Acres Recovery Center
Located in Sebastopol, California, Azure Acres Recovery Center is one of the leading addiction treatment centers in Northern California. Our center, which is located on 30 wooded acres about 50 miles north of San Francisco, provides a full continuum of care for adults of all genders who are struggling with substance use disorders and certain co-occurring mental health concerns. Depending on each person's unique needs, their customized care at Azure Acres Recovery Center may include detoxification, residential treatment, and outpatient services. Our approach to addiction treatment, which is based on the principles of the 12-Step recovery model, incorporates individual, group, and experiential therapies, as well as a vibrant family program.
What Makes Azure Acres Recovery Center Different?
Azure Acres Recovery Center has been a premier source of addiction treatment services since 1959. Through the decades, we have continued to evolve and improve our programming to incorporate the best evidence-based techniques and methods. However, since the day we welcomed our first client, we have retained an unwavering commitment to superior, person-focused care. Individuals and families who choose Azure Acres Recovery Center benefit from our ability to provide personalized care that incorporates both time-tested principles and research-supported clinical advances.