(337) 284-4047
Facility Type

Residential Dual Diagnosis Facility

Ages Treated

Adolescents & Teenagers (Ages 13-17)
Seniors (Ages 65+)

Disorders & Addictions Treated

Behavioral Disorders
Mental Health Disorders
Mood Disorders
Substance Abuse & Addictions

Levels of Care

Intensive Outpatient Program (IOP)
Detoxification
Partial Hospitalization Program (PHP)

Services Provided

Experiential Therapies
Family Therapy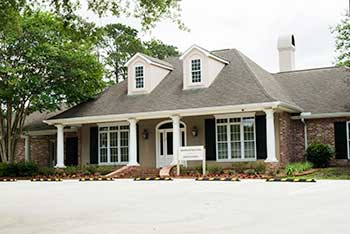 About Acadiana Treatment Center
About Acadiana Treatment Center
Located in Sunset, Louisiana, about 15 miles north of Lafayette, Acadiana Treatment Center is a premier provider of psychiatric care for adolescents and addiction treatment for adults. Our residential adolescent program serves young people who are experiencing symptoms of mental health concerns such as anxiety, depression, bipolar disorder, and posttraumatic stress disorder (PTSD). Our adult program offers residential and outpatient care for individuals age 18 and older who are struggling with substance use disorders and certain co-occurring mental health concerns. Depending on each person's unique needs, their care at Acadiana Treatment Center may include basic medical care; medication management; individual, group, and family therapies; experiential therapies; and detailed discharge planning to promote continued progress.
What Makes Acadiana Treatment Center Different?
Acadiana Treatment Center is a safe, structured, and highly supportive environment where adolescents and adults of all genders receive individualized, age-appropriate services in an atmosphere of dignity and respect. Treatment at our facility is provided by multidisciplinary teams of experienced professionals who understand the unique ways mental health concerns and substance use disorders can impact adolescents, adults, and their families and are committed to developing the focused, person-centered plans that will help them achieve sustained success.