(717) 802-8181
Facility Type

Residential Substance Abuse Facility

Disorders & Addictions Treated

Mental Health Disorders
Mood Disorders
Substance Abuse & Addictions

Levels of Care

Services Provided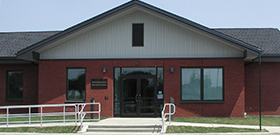 About White Deer Run of York
About White Deer Run of York at Davies Drive
White Deer Run of York at Davies Drive, located 30 minutes south of Harrisburg, Pennsylvania, provides residential and detoxification services for adults age 18 and older of all genders who are struggling with substance use disorders and co-occurring mental health conditions. We use a variety of evidence-based therapeutic interventions, including cognitive behavioral therapy (CBT), dialectical behavior therapy (DBT), and motivational enhancement therapy, along with group and individual sessions, to help our patients gain the tools they need to build the foundation for long-term recovery.
What Makes White Deer Run of York at Davies Drive Different?
White Deer Run of York at Davies Drive features a staff of professionally trained and experienced addiction and mental health experts. Our nursing staff leads the way through medically monitored detox, where patients may participate in groups such as relapse prevention, self-esteem, and coping skills, if physically capable. Patients in our residential addiction treatment program have a chance to engage in a wide variety of group and experiential therapies, such as art and music therapy. All patients receive a comprehensive aftercare plan that puts them in position to succeed long after they leave our facility.