(814) 240-1801
Facility Type

Residential Substance Abuse Facility

Disorders & Addictions Treated

Mental Health Disorders
Mood Disorders
Substance Abuse & Addictions

Services Provided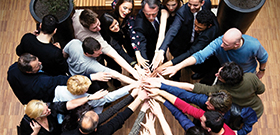 About Renewal Center of White Deer Run
About Renewal Center of White Deer Run
Renewal Center of White Deer Run in Johnstown, Pennsylvania, is a halfway house for adult women who are struggling with substance use disorders and certain co-occurring mental health concerns. We are located in eastern Pennsylvania, about 65 miles from Pittsburgh and about 50 miles from the West Virginia border. Renewal Center of White Deer Run provides a supportive, homelike atmosphere for women who can benefit from additional structured support after completing residential care for addiction. Women who reside at Renewal Center of White Deer Run may receive a variety of services, including individual therapy, several types of group therapy, 12-Step education and support, medication management, family therapy, and detailed continuing care planning.
What Makes Renewal Center of White Deer Run Different?
Renewal Center of White Deer Run provides focused services for women who need continued assistance to gain a solid foothold in early recovery. Our halfway house is a safe space where women receive comprehensive support as they make the lifestyle changes that allow them to achieve long-term abstinence from alcohol and other drugs. We host multiple groups throughout the week, including daily AA and NA meetings. We offer personalized care with the goal of helping each woman develop the skills she needs to live a healthy independent life.