(412) 360-8692
Levels of Care

PHP (Partial Hospitalization Program)
IOP (Intensive Outpatient Program)
Outpatient

Treatment

Mental Health
Substance Abuse
Dual Diagnosis / Co-Occurring

Facility Type

Populations Served

Payments Accepted

Self Pay
Commercial Insurance
Medicaid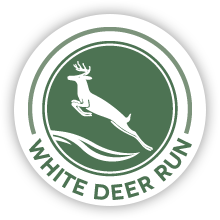 About Cove Forge of Pittsburgh
White Deer Run offers an intensive outpatient program (IOP) in Pittsburgh, Pennsylvania, for individuals who struggle with substance abuse and co-occurring disorders. This program is tailored to meet all of the needs of the patient, and most remain in treatment for eight to 16 weeks. While a patient is enrolled in this program, he or she will participate in three hours of group therapy sessions three days a week, for
nine hours of weekly therapy. Within these sessions, patients at the Pittsburgh IOP center will cover a number of topics, including humor and recovery, relationships and recovery, education on the disease of addiction, and holidays and recovery. Family therapy can be included into one's program upon request. IOP services are offered in morning and evening sessions so that patients can continue to meet their
daily responsibilities. The intensive outpatient program is an excellent option for an individual who does not require the level of care that inpatient treatment provides, but who need
s more structured services than are provided via traditional outpatient care.