(484) 895-1486
Facility Type

Residential Substance Abuse Facility

Disorders & Addictions Treated

Mental Health Disorders
Mood Disorders
Substance Abuse & Addictions

Levels of Care

Services Provided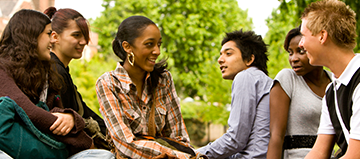 About White Deer Run of Lehigh
About White Deer Run of Lehigh
White Deer Run of Lehigh is located in Bethlehem, Pennsylvania, only about 10 miles from Allentown, Pennsylvania, and just over 50 miles from Trenton, New Jersey. White Deer Run of Lehigh offers residential treatment services for adults of all genders age 18 and older who are struggling with substance use disorders and certain co-occurring mental health concerns. Adults who have been having difficulty ending their substance use prior to entering treatment may complete an on-site, medically monitored detoxification program before transitioning to residential care. We encourage our clients to work in active collaboration with the members of their treatment team, with the goal of empowering them to take ownership of their recovery.
What Makes White Deer Run of Lehigh Different?
Treatment at White Deer Run of Lehigh is based on the belief that addiction is a primary, chronic, and progressive disease that impacts individuals, families, and communities. We also understand that family and community can be key components of successful recovery. To best prepare our clients to achieve sustained success, we offer individual, group, and family therapies, and we help them develop effective personal support networks. We also connect our clients with the community-based resources that can be sources of ongoing support throughout their recovery journey.