(814) 452-2991
Levels of Care

IOP (Intensive Outpatient Program)
Outpatient

Treatment

Mental Health
Substance Abuse
Dual Diagnosis / Co-Occurring
Trauma / PTSD

Facility Type

Populations Served

Payments Accepted

Self Pay
Commercial Insurance
Medicaid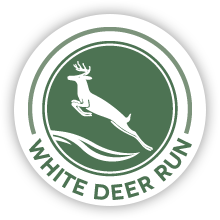 About Cove Forge of Erie Outpatient Program
The White Deer Run treatment center located in Erie, Pennsylvania, provides life-changing care to individuals who have been struggling with substance abuse and co-occ
urring mental health conditions. Our services at this location include an intensive outpatient program (IOP) for adults. Men and women who participate in IOP at our Erie center will engage in three hours of treatment three days a week, for a
weekly total of nine hours. Topics addressed during IOP treatment can include high-risk situations, recovery and the family, character defects/value systems and recovery, criminal
thinking and recovery, and recovery support. Family therapy sessions may also be scheduled as needed. The intensive
outpatient program in Erie is offered during the morning hours or evening hours, which accommodates the schedules of the patients. The average length of stay in the intensive outpatient program is eight to 16 weeks , though the period of time that an individual patient may remain in treatment will be determined by his or her progress toward his or her specific treatment goals.