(865) 424-4201
Facility Type

Residential Dual Diagnosis Facility

Ages Treated

Adolescents & Teenagers (Ages 13-17)

Disorders & Addictions Treated

Behavioral Disorders
Mental Health Disorders
Mood Disorders
Substance Abuse & Addictions

Levels of Care

Therapeutic Day Treatment/School (TDT/TDS)

Services Provided

Experiential Therapies
Family Therapy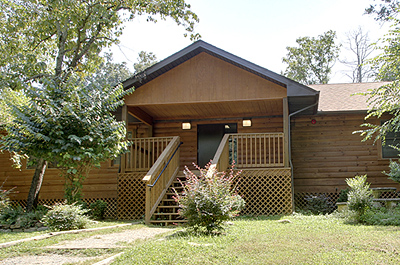 About Village Behavioral Health Treatment Center
About Village Behavioral Health Treatment Center
Just outside of Knoxville in Louisville, Tennessee, Village Behavioral Health Treatment Center is a leading residential treatment facility for adolescents who are struggling with mental health or substance use disorders. Our facility serves teens and adolescents in separate, gender-specific campuses via our outdoor residential treatment program, which separates participants into either a mental health or substance abuse track. Through the use of specialized therapeutic services such as cognitive behavioral therapy (CBT), dialectical behavior therapy (DBT), motivational interviewing, 12-Step programming, and medication management, along with a variety of individual, group, family, equine, and experiential therapies, Village Behavioral Health Treatment Center gives our patients the most well-rounded treatment experience possible.
What Makes Village Behavioral Health Treatment Center Different?
At Village Behavioral Health Treatment Center, our established team of professionals makes it their primary mission to improve the lives of each young person they care for. Aside from the physical and mental health aspects of our programming, we offer a private school approved by the Tennessee State Department of Education and accredited by the Southern Association of Colleges and Schools. This program allows patients to participate in educational courses as part of their therapy and receive school credit for what they complete. Combining an educational component with mental health and substance use disorder programming, we empower our patients to thrive emotionally as well as academically.