(919) 759-6077
Facility Type

Residential Mental Health Facility

Ages Treated

Disorders & Addictions Treated

Behavioral Disorders
Eating Disorders
Mental Health Disorders
Mood Disorders
Substance Abuse & Addictions

Levels of Care

Intensive Outpatient Program (IOP)
Partial Hospitalization Program (PHP)

Services Provided

Experiential Therapies
Family Therapy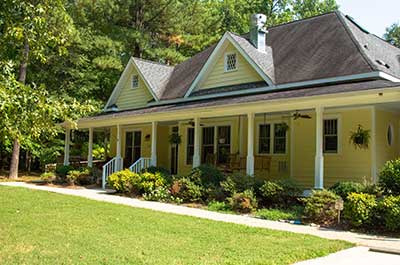 About Carolina House Eating Disorder Treatment Center
About Carolina House Eating Disorder Treatment Center
Carolina House Eating Disorder Treatment Center in Durham, North Carolina, is a premier provider of clinically superior care for adults age 17 and older who have developed anorexia, bulimia, binge-eating disorder, other eating disorders, and certain co-occurring mental health concerns. We have two residential treatment facilities in Durham: The Homestead is a 16-bed craftsman-style home where adult women can take part in gender-specific programming. The Estate is a six-bed colonial-style home where adults of all genders can receive care. We also offer outpatient services at a separate location in Raleigh, North Carolina. We are committed to providing personalized service and compassionate support within a safe and welcoming environment.
What Makes Carolina House Eating Disorder Treatment Center Different?
Our programming is designed to help adults develop the specific skills that will assist them in redefining their relationship with food and achieving sustained long-term recovery from eating disorders. A key element of this effort is our culinary program, which includes a variety of supervised therapeutic experiences, such as grocery shopping, meal planning and preparation, and family-style dining. To support our clients' continued success, we offer detailed discharge planning services, as well as a weekly support group for individuals who reside in the Raleigh-Durham area.